The world's

CLEANEST

, most nutritious, and best value organic emergency storable food is

BACK IN STOCK
We're happy to announce that the Ranger Bucket Organic Emergency Storable Food Supply is back in stock at the Health Ranger Store. This product always gets SOLD OUT quickly – and for good reason. The Ranger Bucket contains 19 lab-verified organic, non-GMO, food components that are clean, versatile, delicious, and packed with the nutrients you need to stay energized and alert in any situation.
Each bucket requires a tremendous amount of time and dedication to produce – from sourcing the cleanest and highest-quality ingredients to meticulously lab-testing every single lot we purchase, to assembling and vacuum-sealing each food component. In fact, the vacuum-sealing technology enables the Ranger Bucket to be stored for up to 15 years. Get your Ranger Bucket today and don't let the next disaster catch you off-guard.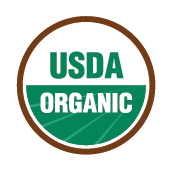 WHAT'S IN THE RANGER BUCKET SET?
Answer: Each bucket gives you 433 servings of organic, wholesome foods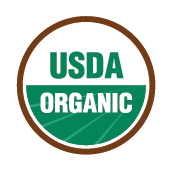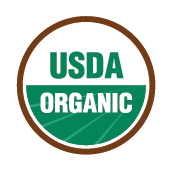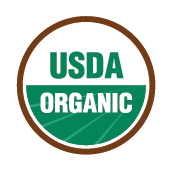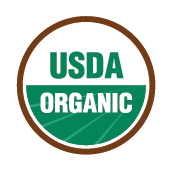 100% Organic Garbanzo Beans (3 lbs, 1360 g)
Organic Amaranth (2 lbs, 907 g)
100% Organic Cashews
(0.5 lbs, 226 g)
Organic Brown Flax Seed
(2.5 lbs, 1134 g)
Garbanzo beans, or chickpeas, are rich in slow-burning carbohydrates that will leave you feeling full for longer and are great for people who are watching their blood sugar levels. They're rich in energy-boosting B-vitamins, as well as iron, calcium, and magnesium to support healthy bones and muscles. Dietary fiber and vitamin C supports healthy digestion and strong immunity, respectively.**
Preppers with gluten sensitivity can benefit from carbohydrate sources like amaranth, which provide plenty of energy but none of the gluten common in many cereals. This healthy grain also contains protein, magnesium, iron, and manganese.**
Munching on cashews during emergencies will give you plenty of energy, thanks to the complex carbs, protein, B-vitamins, and healthy fat content. Copper and magnesium keep your bones and joints in top condition. Magnesium also relaxes your nerves, muscles, and blood vessels, which helps keep you in the proper state of mind.**
Flax seeds are a superfood packed with nutrients crucial to ensuring your good health despite less-than-stellar circumstances. They contain proteins and carbohydrates which are great sources of energy. They are also among the best plant sources of omega-3s, which support healthy eyes, heart, and brain.**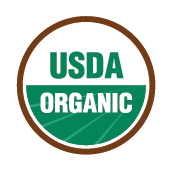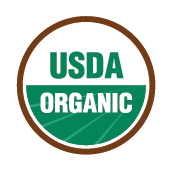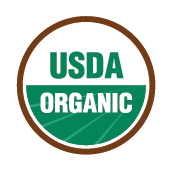 Organic Rolled Oats
(4.5 lbs, 2041 g)
Organic Brown Rice
(4 lbs, 1814 g)
Organic Millet (3 lbs, 1360 g)
Millet's carbohydrates and protein make it an excellent source of energy. It also contains plenty of dietary fiber that supports healthy digestion, as well as iron that helps keep your brain fueled for action. Millet is also an excellent source of vitamin B6 that protects you from environmental factors, and magnesium that supports healthy bones.**
Oats offer balanced nutrition, providing carbohydrates, protein, fat, and dietary fiber needed for energy. They also contains crucial vitamins and minerals, such as iron, selenium for an alert mind, and zinc for a boost in immunity. Oats do not contain gluten, so they are ideal for preppers who have celiac disease or have a sensitivity to gluten.**
Rice is one of the best sources of ready-to-use energy, a quality that brown rice retains and then some. Brown rice contains more carbs than white rice, so you get more energy for less, as well as dietary fiber for better digestion. This type of rice also contains protein, magnesium and selenium.**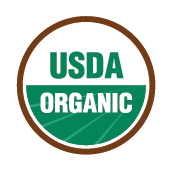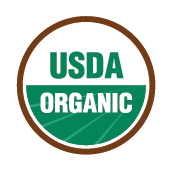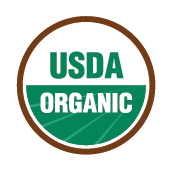 Himalayan Salt (1 lb, 454 g)
Organic Almonds (0.5 lbs, 226 g)
100% Organic Chia Seeds
(1 lb, 454 g)
This type of salt is one of the purest of its kind in the world, made from ancient sea salt deposits in the Himalayan region. Its sodium content helps keep you mobile,
alert, and at low risk of dehydration – all of which are crucial in chaotic environments or situations.**
Like other nuts, almonds are rich in healthy fats that act as your source of backup energy and brain fuel. They are also very high in dietary fiber and magnesium that supports a healthy heart. The high levels of protein, calcium, and iron in almonds work together to boost your power and endurance, ensuring you have what it takes to move and act in any situation.**
Despite their small size, chia seeds pack calories from their rich fat, protein, and carbohydrate content. Omega-3 fatty acids support healthy eyes and brain, while the mineral and antioxidant content promote overall health. Chia seeds soaked in water also make for an excellent substitute for eggs, which may be hard to keep fresh in SHTF situations.**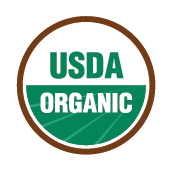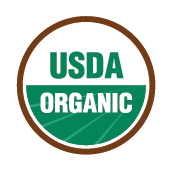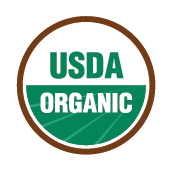 Organic Green Split Peas (1LB, 454g)
Organic Coconut Sugar
(1 lb, 454 g)
Freeze-Dried Organic Yellow Popcorn (1LB, 454g)
Green peas are extremely filling and will keep you feeling full longer. They are also an excellent source of plant protein which is great for preppers who are vegetarians. Consuming green peas gives you minerals like calcium, magnesium, and potassium, as well as vitamins A, C, and K, all of which are essential to maintaining good health.**
Unlike regular sugar, the calories in coconut sugar are far from "empty," thanks to its antioxidant and mineral content, which include iron, zinc, and calcium. Coconut sugar is lower on the glycemic index than table sugar, making it friendlier to your blood sugar levels, and a healthier choice of sweetener.**
Like other cereals, corn contains high concentrations of carbohydrates needed for energy. It also contains fiber, protein, healthy fats, vitamins, and minerals that help promote overall health. Corn is rich in the plant pigments lutein and zeaxanthin which, apart from being antioxidants, are known for supporting healthy and functional vision.**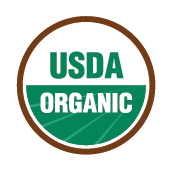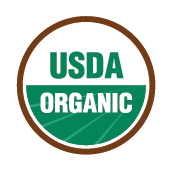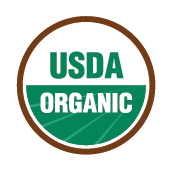 100% Organic Adzuki Beans
(2 lbs, 907 g)
100% Organic Quinoa
(2 lbs, 907 g)
100% Organic Pinto Beans
(2 lbs, 907 g)
Like the other legumes in the Ranger Bucket, adzuki beans yield high levels of slow-burning carbohydrates and protein, making them an excellent source of long-lasting energy. Their high-protein content helps maintain your muscles' health and function to support your daily activities. Their antioxidant content boosts your immunity from environmental
factors.**
A cup of quinoa gives you more than 200 calories of energy. It does not contain gluten, so it makes for an excellent source of energy for preppers who want to keep gluten out of their diet. It also gives you an abundance of magnesium and phosphorus for strong bones, iron for an alert mind, vitamin B-complex for energy, and manganese for overall wellness.**
Pinto beans are among the best foods to have if you want energy. They also contain slow-burning carbohydrates supported by high levels of energy-boosting nutrients like protein, vitamin B-complex, iron, copper, and manganese. It also contains plenty of dietary fiber that helps keep you feeling full and supports a healthy digestive system.**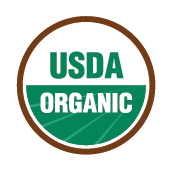 Freeze-Dried Organic Yellow Miso (0.5 lbs, 226 g)
This non-GMO soybean product makes for an excellent, healthy food source in emergency situations. It is rich in nutrients like protein, carbohydrates, sodium, manganese, zinc, copper, and vitamin K. Because it is fermented, it is also a good source of probiotics, which supports proper digestive function and a fortified immune system.**
Why Choose the Ranger Bucket Organic Emergency Storable Food Supply?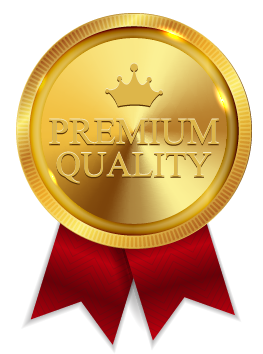 Cheap brands preserve their food using salt and sugar, both of which provide empty calories and almost no nutritional value. In large quantities, sugar and salt may even compromise your health. You need REAL NUTRITION to stay awake, alert, and able to adapt to changing circumstances.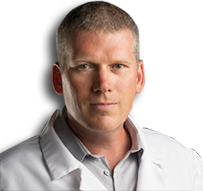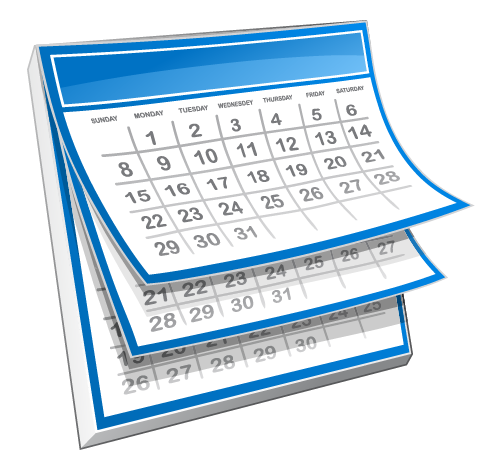 Each of the 19 food components in the Ranger Bucket is vacuum-sealed to prevent oxidation and keep their flavor and nutritional composition intact. This ensures that the Ranger Bucket's contents stay in excellent condition for up to 15 years. The packaging we use is absolutely BPA-FREE for your safety.
Specially formulated by the Health Ranger
The Ranger Bucket Organic Emergency Storable Food Supply is brimming with REAL FOOD NUTRIENTS in whole-food form. These were carefully selected by the Health Ranger, a published food scientist and top book author, to provide you with the energy, proteins, minerals, fiber, and plant nutrients you need to survive any crisis.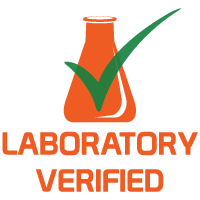 Most of the common, conventional preparedness foods you'll find today contain pesticides, heavy metals, hidden MSG, and GMOs that can put your health at risk. We perform lab tests on every single lot of each of the ingredients we purchase to ensure that you are getting nothing but pure, clean, safe ingredients that provide wholesome nutrition.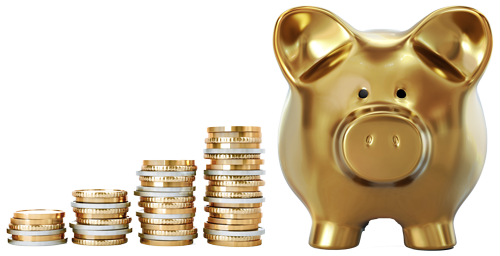 GREAT VALUE FOR YOUR MONEY
With the Ranger Bucket Organic Emergency Storable Food Supply, you get as many food servings as most other "camping food" products from other brands offer. What you don't get are ingredients laced with GMOs, pesticides or toxic chemicals. You don't need to spend a fortune just to be able to eat healthy in emergency situations – get your money's worth with the highest-quality storable food supply you'll find anywhere: the Ranger Bucket.
The Health Ranger Guarantee:

I firmly believe that emergency food should empower you with outstanding nutrition to keep you strong and healthy so you can survive almost any crisis. I personally guarantee that my Health Ranger Bucket Organic Emergency Storable Food Supply is meticulously sourced, strictly tested in our science laboratory, and safely packaged in our GMP-compliant, certified organic food facility where safety and sanitary conditions are paramount. I also guarantee that this food contains absolutely no added MSG, GMOs, or other toxic ingredients and that all heavy metal testing has met my strict limits, described at LowHeavyMetalsVerified.org.
Finally, I guarantee that you will find this food to be exactly what I describe here: honestly weighed and vacuum-packed, meticulously tested using state-of-the-art laboratory science, and delivered to you fully intact and ready for storage.
I back this guarantee with a 100% satisfaction promise that says if you don't like this Health Ranger Bucket Organic Emergency Storable Food Supply for ANY reason – including "Oh, I just changed my mind" – you can return it anytime before 30 days for a full refund (minus shipping).
I guarantee my storable food pails can help keep you nourished, awake, healthy and even ALIVE during times of extreme crisis!
- Mike Adams, The Health Ranger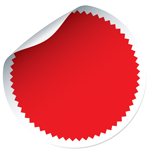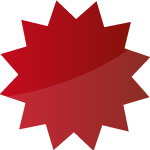 Ranger Bucket Set
Organic Emergency Storable Food Supply

MSRP: $459.00
Your Price: $294.95
Savings: $164.05 (36%)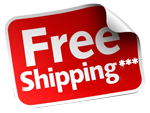 I just ordered these, spent about an hour putting together a spreadsheet just knowing that I could source these organic items myself at a much cheaper cost – NOT. After finding the best prices from 4 different sources, and adjusting for the quantities, I failed to beat the sale price from the Ranger, not to mention I'd have to vacuum pack the items myself, and no extras to boot. So save yourself the time/effort and just get these.
- Michael

I got the two buckets within the promised 14-day window. I checked them out and ensured that everything was there. It was. The extra Ranger gear was good quality and useful. The credit card knife is very neat. The stove is much smaller than mine current one and uses the typical field stove gas. Definitely a good purchase if you need long shelf life storable food.
- Peter H.

"The very BEST BUCKET I have ever seen or purchased. What a great deal, and it is real food, not those quick dehydrated mixes! I am very impressed with your Ranger Buckets!!!
I WANT MORE! I WANT MORE!! I WILL GET MORE CAUSE YOU CANT BEAT THE BUCKET!"
- Kathlene W.

"...it was well worth the investment... so happy I sent for it ...am totally delighted! ... the packages are not skimpy but large and included everything that was advertised..the cashews are the best I've ever tasted ...will buy again!..love the extra survival freebies too, everything is quality and well arranged ... thank you health ranger for your passion to give us clean organic products..."
- CMHill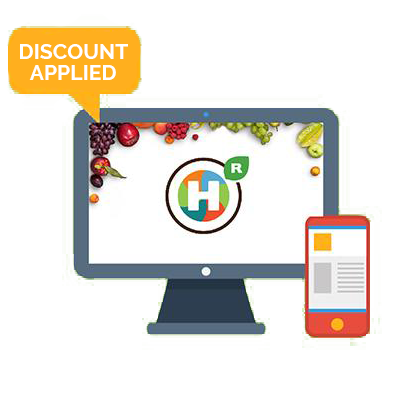 If you're not a member yet, sign up now to start earning rewards points!